Last week I turned 30. And it wasn't as traumatizing as I had thought it would be. I've never been the kind of person to be overly worried about aging, but the thought of turning 30 gave me tons of anxiety. I don't really know that it is about that number, but I was not looking forward to it at all. First I was hoping to have a big party and celebrate in order to compensate for the dread I have been feeling, and when that wasn't going to happen I decided I was just going to ignore it. I was not going to have a 30th birthday and I would stay 29 years old forever. Because I am a grown up and I realize that is not an option I just gave up. I let it happen and to tell you the truth, it's not so bad. I woke up to a nice breakfast made for me by my husband who had taken the day off to be with me. I had slept in an hour later then normal and I was in a pretty good mood. I went to the salon and had a pedicure, which was amazing. Then we went out for lunch and did a little window shopping. Jess even wrapped Peanut up on his back AND allowed me to take a picture!
Then we came home and played in our backyard and enjoyed the beautiful weather. Peanut Boy is NOT a fan on the grass!
He was crawling all over Jess to keep from touching it! I spent some time laying in our hammock and reading while Jess took care of Peanut. We had a nice nursing session in the sunshine, this is the only picture of me from my 30th birthday...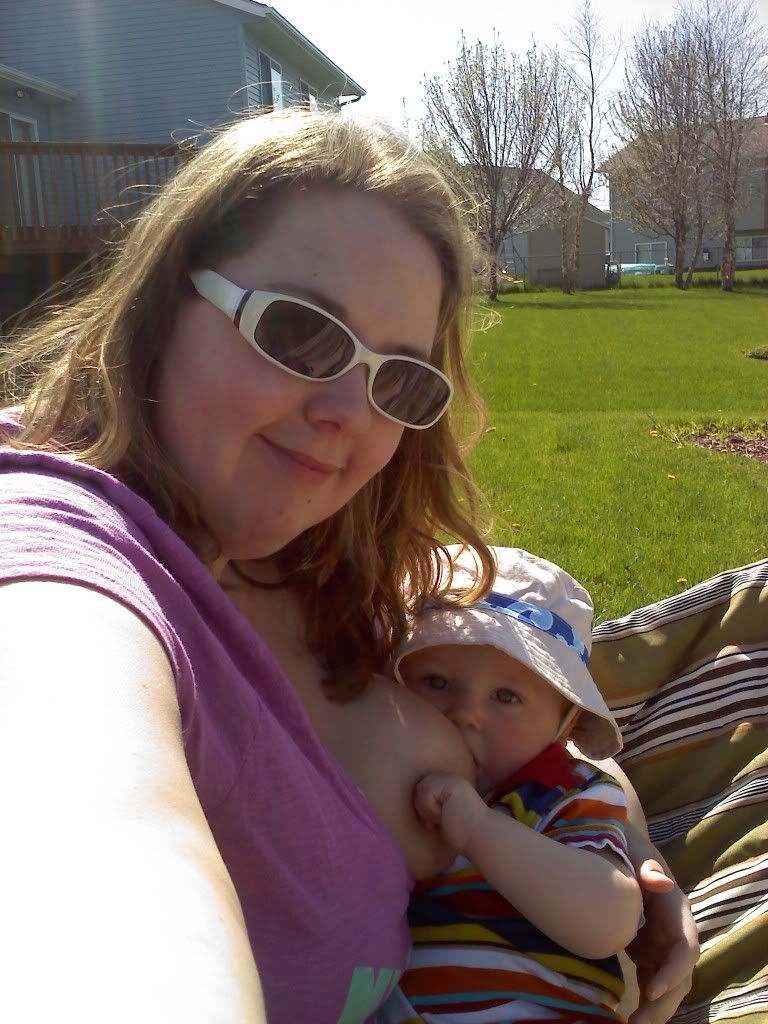 That evening we took Peanut Boy over to Grandma's and Jess and I went out for dinner. We went to the Fuji Steakhouse and had an amazing dinner.
Jess got me a new IPOD and a fire pit for my birthday!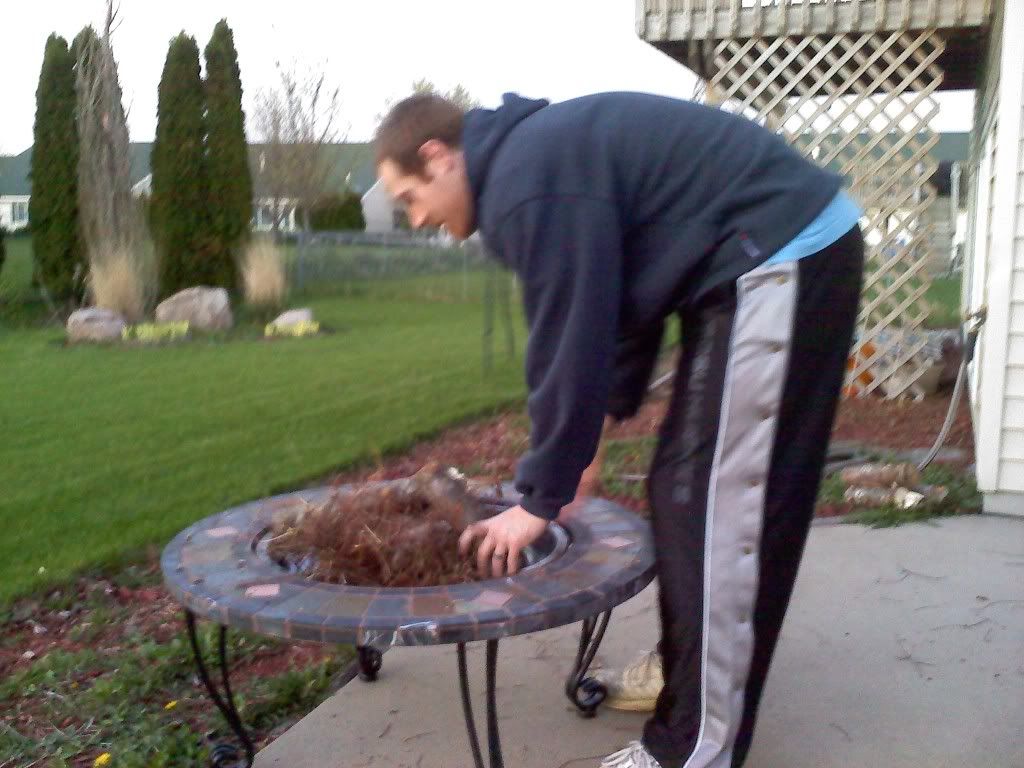 All and all, I had a pretty darn good birthday this year. This is saying a lot for me because I have cried at least once on every birthday that I can remember. No tears this year though. Maybe I'll turn 30 again next year.